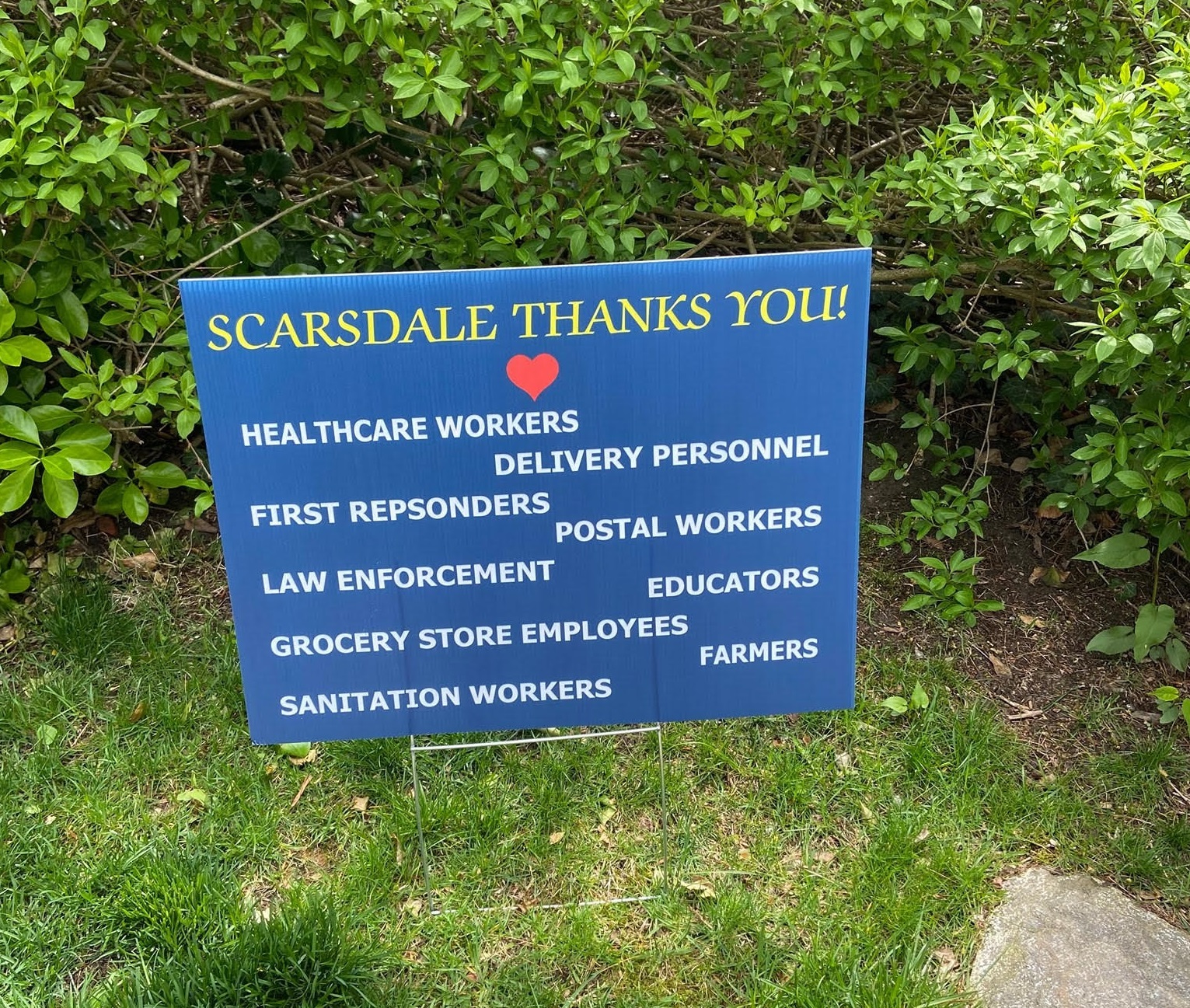 Conceived by Heathcote resident and marketing consultant Renée Levine, the Scarsdale Hometown Heroes series celebrates the many essential workers throughout Scarsdale who have selflessly supported the community in meaningful ways throughout the COVID-19 pandemic.
Locked down at home and feeling disconnected, Renée wanted to harness the stories of local heroes in a way that would help bring the community closer together, highlight the goodness in those surrounding us, and provide for some much-needed hope.
To date, more than 50 profiles have been created, ranging from doctors and nurses to EMTs, volunteer firefighters, small business owners, delivery people, homecare workers, grocery store workers and more, giving the community a way to get to know and thank those supporting us.
The profiles shown here are no longer posted in the Library.  To read the full profiles and see the complete series, go to Facebook and search for the group "Scarsdale Hometown Heroes" or to cutt.ly/scarsdaleheroes.
Photo credits: Andi Schreiber Photography John Florence Jon Thaler
Renée Levine is a veteran marketer. Her career has spanned across a number of major brands including British Airways, Oxford Health Plans, HealthNet and Cessna Aircraft Company, where she successfully led teams of professionals, marketed services to diverse audiences, and overcame domestic as well as international challenges with the development and execution of creative marketing solutions. Her work has garnered several awards for branding, TV, direct mail, digital, collateral and video animation. For the last seven years, Renée has taken on diverse clients through her marketing consulting business, brandmarketingninja.com.