Registration for this event is no longer open.
Program Description
Event Details
This event is a great opportunity for younger high school students and history buffs to learn from experienced students and our keynote speaker, R. Isabela Morales (who holds a Ph.D. in history from Princeton University), about best practices for conducting scholarly research.
Our presenters will share their research projects to inform and inspire younger students who will be required to complete similarly ambitious research projects later in their secondary and post-secondary studies.
This Zoom event will be recorded and is brought to you by Crystal Feng of our Teen Advisory Board, the Teen Services Department, and the Friends of the Scarsdale Library.
For attendees who stay to the very end of this event, there will be three raffle drawings (one for each of these prizes):
1) Your choice of vinyl record (valued up to $75)
2) An Amazon gift card (valued at $100)
3) A pair of AirPods
When you register, please indicate which raffle(s) you wish to enter. You must be present on the Zoom at the time of the drawing(s) to win.
Registrants will receive emails containing Zoom credentials and raffle ticket number(s) prior to the event.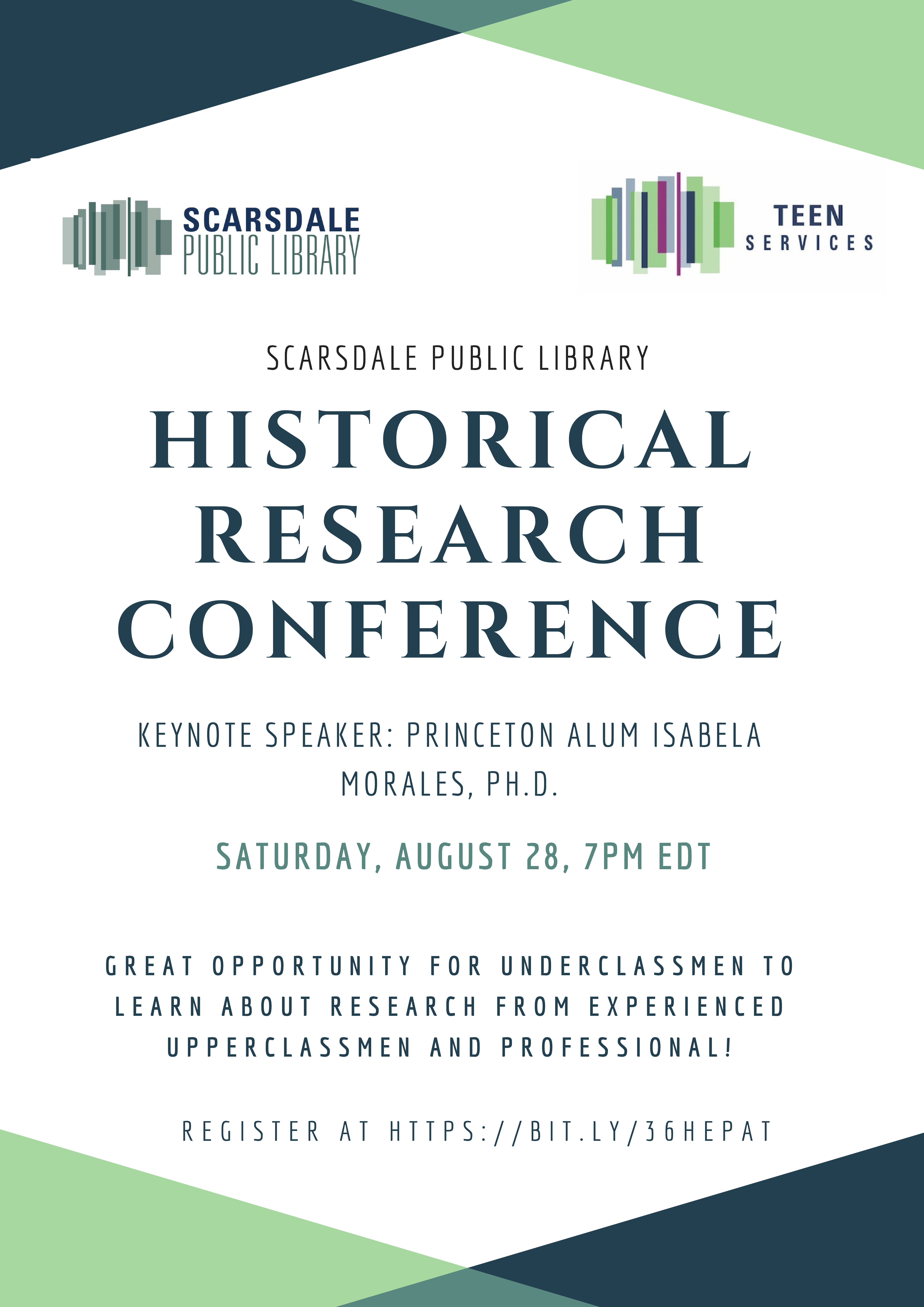 Disclaimer(s)
Photography
Please note that photographs and/or footage may be taken throughout the event. These will be used by the library for marketing and publicity in our publications, on our website and in social media. Please consult with a librarian if you have any concerns or if you wish to be exempt from this activity.
Sponsored by Friends
This program has been made possible by the generosity of the Friends of the Scarsdale Library.